Galaxy Nexus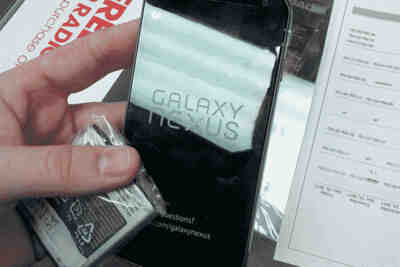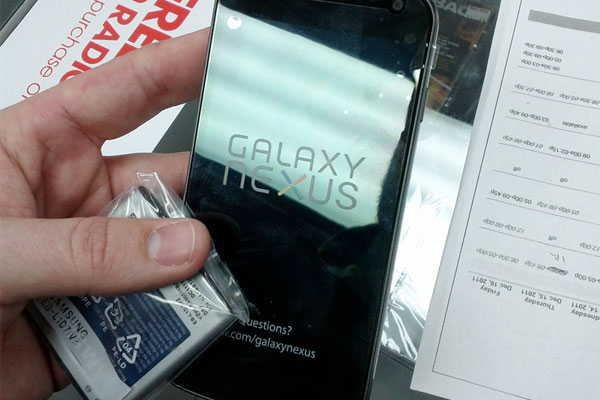 The Galaxy Nexus, like the iPhone 4S, is more of an evolutionary step over previous models. The subtle updates to the hardware are overshadowed by an OS update to Ice Cream Sandwich, the newly released Android 4.0.
The first thing I noticed was the massive, beautiful, screen. The Galaxy Nexus uses the same Super AMOLED screen technology as the Nexus S, but with a larger resolution in a similar size. This translate into a noticeable difference. The Galaxy Nexus screen has smoother text than the Nexus S, even when both are using the new ICS roboto font.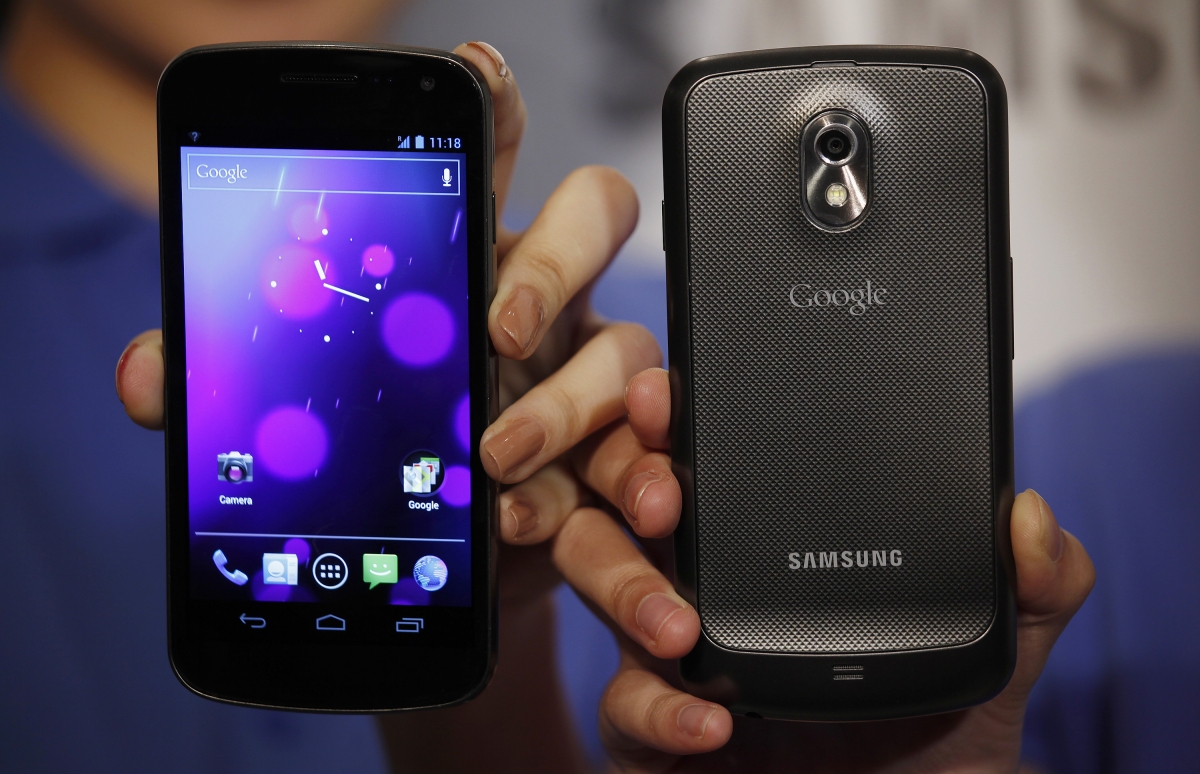 The screen is huge, but not unwieldy. The full size comes in at 4.65?, however, the lower portion of the screen is used for on-screen buttons that replaced the haptic feedback buttons. This give the standard area an effective size of 4.3?.
The device itself does not seem large or awkward due to it's thinness. It felt svelte and sexy next to the thick Nexus S. It's almost as if someone squished a Nexus S to make it thinner and larger.
My only disagreement is the color of the back housing. It's a subtle dark gun metal gray. It's not unpleasant, but I would have preferred a black back.
Ice Cream Sandwich is pretty cool. I've been using it on my Nexus S for a couple of weeks.
It has the same basic feel as previous Android version but everything seemed just a little different, a bit smoother. There is a lot more eye candy, everything is a bit more polished. A bit more loved. Previous version of stock Android had a ultra simple launcher. ICS is Google's attempted to prevent the handset OEMs from needing to develop their own "skin" to overlay the default home screens. Or at least give them some serious thinking to do on the matter.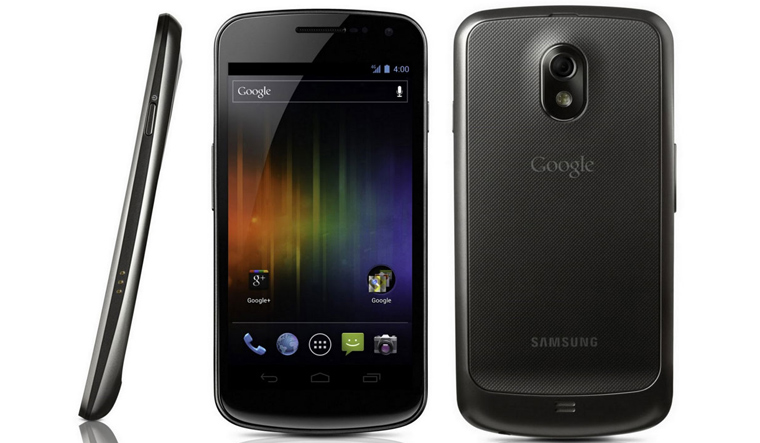 Previous updates to Android were backend stability updates. The UI never much changed. But now the UI is changing in grand and monumental ways. Not just the launcher, but also the browser, contacts, text messages, the camera, just about every app has new and subtle changes.
Overall the new ICS experience will be better than older versions, and better than OEM skins. Handset manufactures will be hard pressed not to forgo their skins and use the default Launcher.
Most of the changes to the Galaxy Nexus are subtle and will go unnoticed to the conscious mind, while enhancing the overall experience.